Susin Nielsen will speak in Esquimalt High School's theatre Monday, May 10th from 12:45 to 1:45.  We're excited to host Ms. Nielsen and many students from Rockheights Middle School who will be joining us for this special event!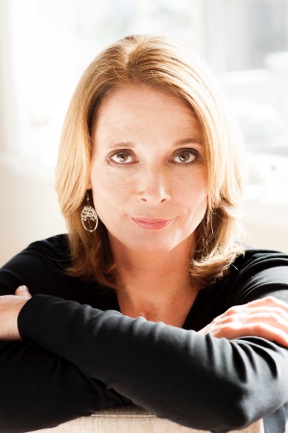 Susin Nielsen started her writing career writing for TV.  Her first  young adult novel, Word Nerd was published in fall 2008 by Tundra Books.  Her second novel, Dear George Clooney: Please Marry My Mom was published by Tundra in fall 2010, and The Reluctant Journal of Henry K. Larsen was published in fall 2012. In spring of 2015 her novel, We Are All Made of Molecules, was published in Canada, the US and the UK, followed up by Optimists Die First, which was published in 2017.  Check out the copies of these books in our school library learning commons after we ask Susin to autograph them for us!
Susin Nielsen's books have been translated into French (European and Quebec editions), German, Italian, Korean, Polish, Dutch, Portuguese, Norwegian, Swedish, Romanian and Turkish, and, coming soon, in Spanish.
Find out more about Susin on her website and social media.  Go to susinnielsen.com