Genius Hour is based on Google Corporation's policy of "20% time". Larry Page and Sergey Brin, Google's founders explained in 2004: "We encourage our employees, in addition to their regular projects, to spend 20% of their time working on what they think will most benefit Google," they wrote. "This empowers them to be more creative and innovative. Many of our significant advances have happened in this manner."
Though this policy has shifted recently the practice still inspires companies, teachers and students around the world.
In classes that include "Genius Hour" teachers reserve class time to enable students to explore a topic that each student is interested in.  More information is available at 20timeineducation.com 
Often referred to as "passion projects", these projects can diverge greatly from the curriculum, but still depend on the guidance and support of the teacher to achieve their potential.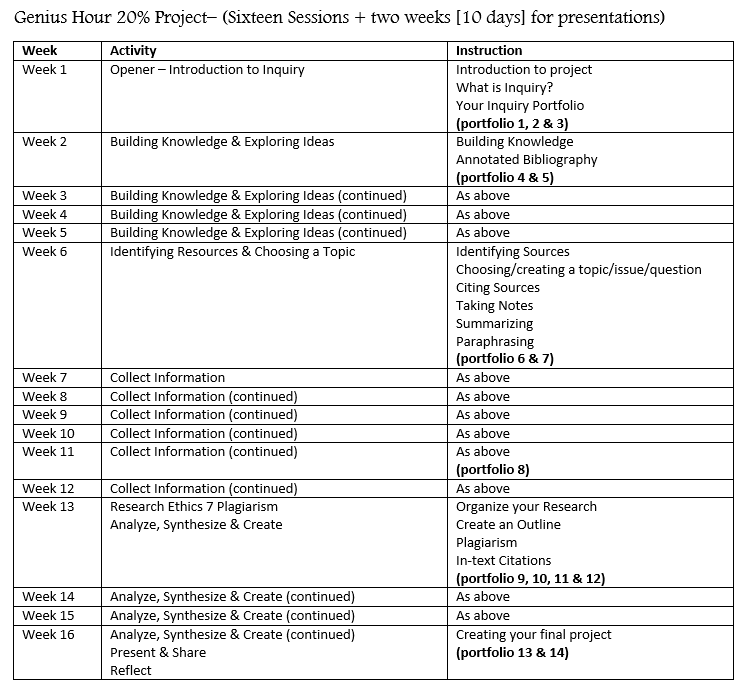 (Adapted with permission from Library Supported Inquiry by Martha Cameron, ​Leigh Husieff and Maureen McDonough.)